A
VMS
 or video management system is a critical part in video surveillance. This article examines what some of the user needs are and what new and unique features are offered by VMSes to meet user demands.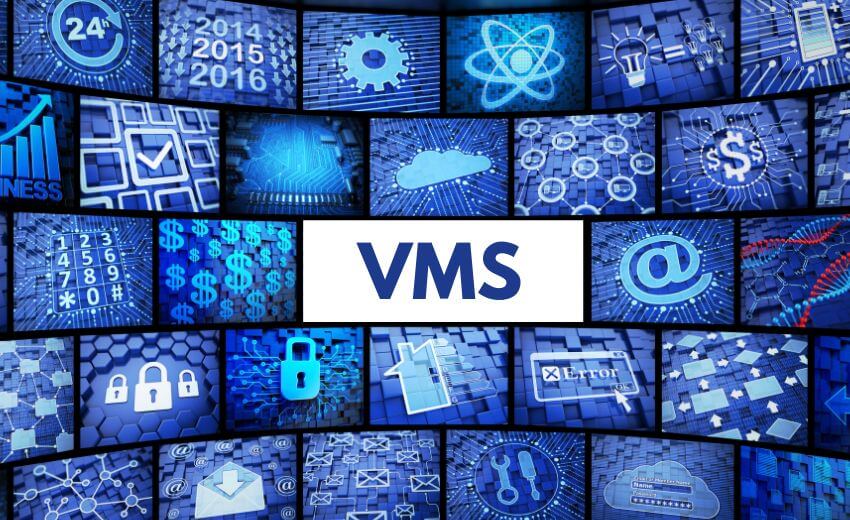 In a video surveillance system, the VMS is a must-have. It stores, manages and analyzes video data captured by network cameras. Demands for video surveillance systems have also pushed the growth of VMSes. According to MarketsandMarkets, the video management system market size is expected to grow from US$10.9 billion in 2022 to $31 billion by 2027, at a CAGR of 23.1 percent during the period.
Advanced features and functions
Today's VMSes are no longer just mere recording software. They have become smarter and more intelligent to meet users' increasingly complex video surveillance needs.
"Some of the users' needs are: video analytics for various tasks, namely AI video analytics and custom AI analytics; tools for quick investigation and retrieving of recorded video evidence, that is, smart search; integration of video surveillance with other security systems; and unified remote access and monitoring of distributed systems, including video monitoring, alarm handling, health monitoring, and centralized reporting," said Alan Ataev, CEO of AxxonSoft. "AI video analytics can be provided through seamless integration in the VMS — this means that AI video analytics is part of the VMS functionalities or provided by integrated third-party modules/plugins."
That said, there are certain new and unique features in today's VMSes to meet users' various needs. These are discussed as follows.
Video motion detection
More and more, VMSes have video motion detection (VMD) features whereby recording starts only when triggered by motion-based events. This has certain benefits, for example saving bandwidth consumption and storage space. "Video motion detection is now a standard feature of most VMS and cameras. A more modern approach is AI-based detection of specific objects, such as a human/vehicle, which helps filter out false alarms. Recording based on standard motion detection set at high sensitivity reduces to virtually zero the probability of missing something important. You can also combine VMD-based recording with AI-based real-time alerting, whilst linking these alerts to video footage will help find the needed episodes faster," Ataev said.
AI analytics
VMSes can now integrated with a variety of analytics.
"Analytics can help narrow down specific vehicles, people and other objects using advanced metadata, and can even be trained to monitor business processes such as manufacturing product lines and productivity. In this way, a modern VMS that offers analytics can go beyond safety and security and also offer a return on investment by minimizing normally accepted business losses. Many of the modern camera analytics offer some of these benefits and capabilities, and third party or integrated packages can be purchased as well. A modern VMS should be able to offer both approaches and allow customers to choose the best options for their own application and to simplify the deployment of these analytics," said Tom Buckley, Co-Founder of Qumulex.
Smart search
Smart search, meanwhile, significantly reduces video search time and makes the jobs of operators/investigators much easier and more efficient.
"The basic principle of smart search is applying video analytics to generate metadata (scene description) from the video feed when it is recorded. This metadata is stored in a dedicated database and linked to video footage. When you set the search criteria, VMS quickly analyzes the metadata and retrieves video episodes that match your search query," Ataev said. "Advanced VMS offer multiple-criteria search: you can search by such criteria as line crossing, entering and exiting an area, as well as the size, color, type, and speed of moving objects. AI-based search tools are also available; they include, for instance, search by recognized faces and plate numbers and search for similar looking objects across multiple cameras."
He added: "Some systems offer smart search for third-party videos: you can import the video, then the VMS analyzes it, then you can apply smart search tools. This may be used, for example, by police departments to speed up the search in videos imported from third-party video surveillance systems installed across a city."
"Smart search offerings were a great innovation and made it easier to find what you needed in a mountain of video, far more quickly and accurately than manually viewing hours or days of video. We feel that innovations in analytic applications both edge and hosted, offer the next generation of finding what you need faster and with precision. The ability to sort and filter based on vehicles, color of clothing and event type represent a better path forward than simply choosing to see all activity within a range of pixels. There is some demand at this point for smart search applications but we see a significant shift in demand towards an analytic approach," Buckley said.
Cloud-based and central management
Finally, VMS based in the cloud is also gaining traction among users. "These days customers are beginning to focus on leveraging cloud-based VMS to store video in the cloud, making it easily accessible and shareable with interested parties. We also see a trend in multi-site customers looking to manage their video and access control easily from any central location. This trend has even extended beyond the traditional commercial space and is being utilized by real estate owners who operate multi-dwelling units, as one example," Buckley said.
We'll discuss more about cloud-based VMSes in an upcoming article.
Product Adopted:
Software